This is rather lame, but the end will make you go "Well...didn't see that coming...O_o"





ATTENTION LOYAL VIEWERS!!
Kami has been promoted to Camera Man, so he won't actually be appearing in this Magical Adventure...but his voice will Oo

--------
20 or so years ago...

--"Is everyone finished with thier letters to Santa?"


Class: Yes teacher...

Later that day, a familiar group of friends gathered to compare thier Christmas Requests...


[This is where you picture Kyo, Kami, Mana, and AYA sitting in a circle...Come on, let's have a little Christmas imagination!]




AYA: Well I wished for something to keep me busy... I'm so bored... ;-;

Voice of Kami: I just wished for it to snow...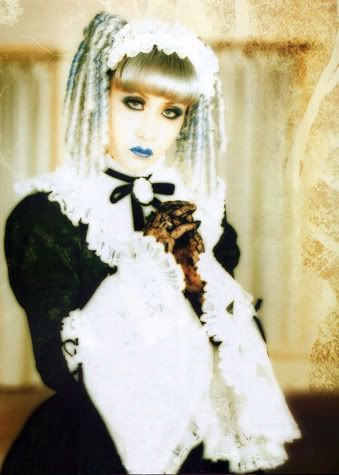 Mana: I have the best wish of all! I want to be perfect, just like a doll. -pose-

Kami: -jabs Kyo- Kyo-kun, what did you wish for?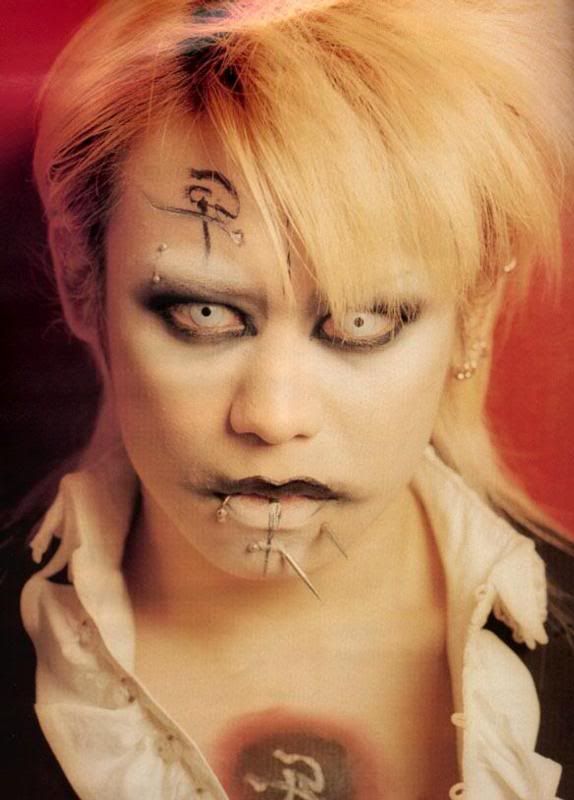 Kyo: None of your business!!

----------

And so Christmas came, and everyone got what they wished for...

AYA got a Guitar





Mana became beautiful like a doll,





Kami got his snow!
Kami: Wow, snow looks oddly like bubble wrap O_o

But what of little Kyo? Why does he look so sad? Was his christmas joy turned to something bad?

What's wrong little Kyo? Why do you cry?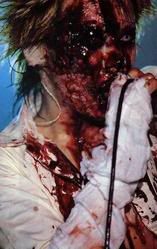 Kyo: Santa isn't real!!

Kami: Don't say that Kyo, Santa might bite your face off!!

Kyo: I wish I could bite HIS face off!!!!
-----------------------

20 or so years later...

AYA is a guitarist

Mana is still a doll

Kami is a drummer

And what of little Kyo?




Kyo: Fxxx off!!

Ok, ok...

Santa, what do you think of all this mess?
What of the little boy you forgot?




Santa: I don't know... : domodomo : He writes in every year for the same thing, but its just so wierd I don't have the heart to give in

Oh COME ON!!

He's been writing since he was FIVE

Just LOOK at how messed up his Inner Child is!!




Inner Child: Buuuuuuuuh.





Santa: Fine.

Kyo: -wakes up christmas morning to find...-




Kyo: WOW! O_O Years of writing to santa and it finally happened!!





Kyo: I'M A PRINCESS!!!
---------------

X-posted like none other O_o